---
Clinton Cash author Peter Schweizer is out with a new book, "Profiles in Corruption: Abuse of Power by America's Progressive Elite," in which he reveals that five members of the Biden family, including Hunter, got rich using former Vice President Joe Biden's "largesse, favorable access and powerful position."
(Article by Tyler Durden republished from ZeroHedge.com)
While we know of Hunter's profitable exploits in Ukraine and China – largely in part thanks to Schweizer, Joe's brothers James and Frank, his sister Valerie, and his son-in-law Howard all used the former VP's status to enrich themselves.
Of course, Biden in 2019 said "I never talked with my son or my brother or anyone else — even distant family — about their business interests. Period."
As Schweizer puts writes in the New York Post; "we shall see."
James Biden: Joe's younger brother James has been deeply involved in the lawmaker's rise since the early days – serving as his the finance chair of his 1972 Senate campaign. And when Joe became VP, James was a frequent guest at the White House – scoring invites to important state functions which often "dovetailed with his overseas business dealings," writes Schweizer.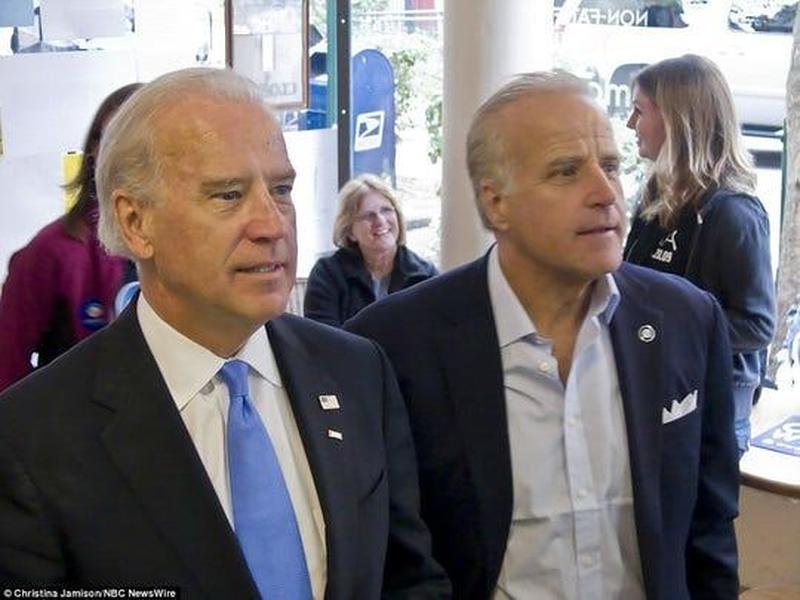 Consider the case of HillStone International, a subsidiary of the huge construction management firm, Hill International. The president of HillStone International was Kevin Justice, who grew up in Delaware and was a longtime Biden family friend. On November 4, 2010, according to White House visitors' logs, Justice visited the White House and met with Biden adviser Michele Smith in the Office of the Vice President.

Less than three weeks later, HillStone announced that James Biden would be joining the firm as an executive vice president. James appeared to have little or no background in housing construction, but that did not seem to matter to HillStone. His bio on the company's website noted his "40 years of experience dealing with principals in business, political, legal and financial circles across the nation and internationally…"

James Biden was joining HillStone just as the firm was starting negotiations to win a massive contract in war-torn Iraq. Six months later, the firm announced a contract to build 100,000 homes. It was part of a $35 billion, 500,000-unit project deal won by TRAC Development, a South Korean company. HillStone also received a $22 million U.S. federal government contract to manage a construction project for the State Department. –Peter Schweizer, via NY Post
According to Fox Business's Charlie Gasparino in 2012, HillStone's Iraq project was expected to "generate $1.5 billion in revenues over the next three years," more than tripling their revenue. According to the report, James Biden split roughly $735 million with a group of minority partners.
David Richter – the son of HillStone's parent company's founder – allegedly told investors at a private meeting; it really helps to have "the brother of the vice president as a partner."
Unfortunately for James, HillStone had to back out of the major contract in 2013 over a series of problems, including a lack of experience – but the company maintained "significant contract work in the embattled country" of Iraq, including a six-year contract with the US Army Corps of Engineers.
In the ensuing years, James Biden profited off of Hill's lucrative contracts for dozens of projects in the US, Puerto Rico, Mozambique and elsewhere.
Frank Biden, another one of Joe's brothers (who said the Pennsylvania Bidens voted for Trump over Hillary), profited handsomely on real estate, casinos, and solar power projects after Joe was picked as Obma's point man in Latin America and the Caribbean.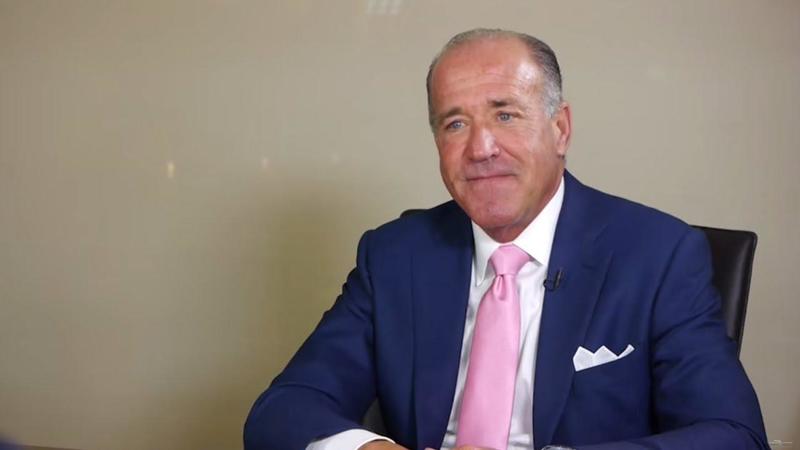 Months after Joe visited Costa Rica, Frank partnered with developer Craig Williamson and the Guanacaste Country Club on a deal which appears to be ongoing.
In real terms, Frank's dream was to build in the jungles of Costa Rica thousands of homes, a world-class golf course, casinos, and an anti-aging center. The Costa Rican government was eager to cooperate with the vice president's brother.

As it happened, Joe Biden had been asked by President Obama to act as the Administration's point man in Latin America and the Caribbean.

Frank's vision for a country club in Costa Rica received support from the highest levels of the Costa Rican government— despite his lack of experience in building such developments. He met with the Costa Rican ministers of education and energy and environment, as well as the president of the country. –NY Post
And in 2016, the Costa Rican Ministry of Public Education inked a deal with Frank's Company, Sun Fund Americas to install solar power facilities across the country – a project the Obama administration's OPIC authorized $6.5 million in taxpayer funds to support.
This went hand-in-hand with a solar initiative Joe Biden announced two years earlier, in which "American taxpayer dollars were dedicated to facilitating deals that matched U.S. government financing with local energy projects in Caribbean countries, including Jamaica," known as the Caribbean Energy Security Initiative (CESI).
Frank Biden's Sun Fund Americas announced later that it had signed a power purchase agreement (PPA) to build a 20-megawatt solar facility in Jamaica.
Valerie Biden-Owens, Joe's sister, has run all of her brother's Senate campaigns – as well as his 1988 and 2008 presidential runs.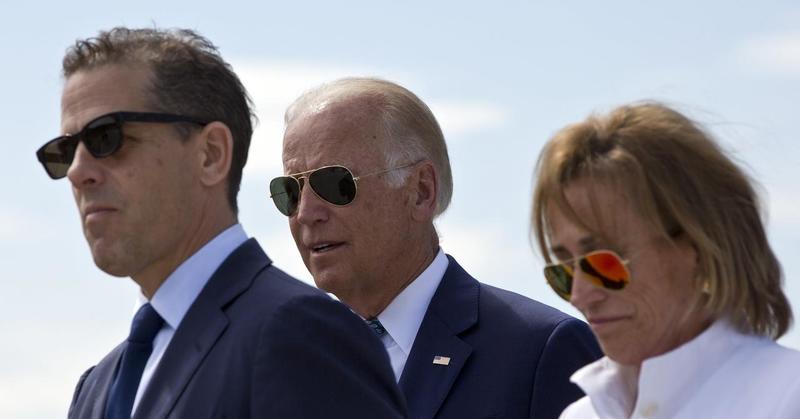 She was also a senior partner in political messaging firm Joe Slade White & Company, where she and Slade White were listed as the only two executives at the time.
According to Schweizer, "The firm received large fees from the Biden campaigns that Valerie was running. Two and a half million dollars in consulting fees flowed to her firm from Citizens for Biden and Biden For President Inc. during the 2008 presidential bid alone."
Dr. Howard Krein – Joe Biden's son-in-law, is the chief medical officer of StartUp Health – a medical investment consultancy that was barely up and running when, in June 2011, two of the company's execs met with Joe Biden and former President Obama in the Oval Office.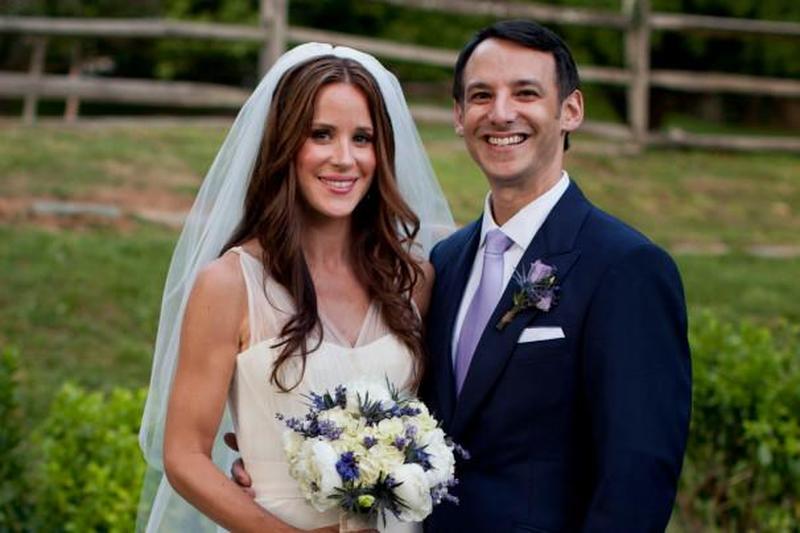 The next day, the company was included in a prestigious health care tech conference run by the Department of Health and Human Services (HHS) – while StartUp Health executives became regular White House visitors between 2011 and 2015.
StartUp Health offers to provide new companies technical and relationship advice in exchange for a stake in the business. Demonstrating and highlighting the fact that you can score a meeting with the president of the United States certainly helps prove a strategic company asset: high-level contacts. –NY Post
Speaking of his homie hookup, Krein described how his company gained access to the highest levels of power in D.C.:
"I happened to be talking to my father-in-law that day and I mentioned Steve and Unity were down there [in Washington, D.C.]," recalled Howard Krein. "He knew about StartUp Health and was a big fan of it. He asked for Steve's number and said, 'I have to get them up here to talk with Barack.' The Secret Service came and got Steve and Unity and brought them to the Oval Office."
And then, of course, there's Hunter Biden – who was paid millions of dollars to sit on the board of Ukrainian energy giant Burisma while his father was Obama's point man in the country.
But it goes far beyond that for the young crack enthusiast.
With the election of his father as vice president, Hunter Biden launched businesses fused to his father's power that led him to lucrative deals with a rogue's gallery of governments and oligarchs around the world. Sometimes he would hitch a prominent ride with his father aboard Air Force Two to visit a country where he was courting business. Other times, the deals would be done more discreetly. Always they involved foreign entities that appeared to be seeking something from his father.

There was, for example, Hunter's involvement with an entity called Burnham Financial Group, where his business partner Devon Archer — who'd been at Yale with Hunter — sat on the board of directors. Burnham became the vehicle for a number of murky deals abroad, involving connected oligarchs in Kazakhstan and state-owned businesses in China.

But one of the most troubling Burnham ventures was here in the United States, in which Burnham became the center of a federal investigation involving a $60 million fraud scheme against one of the poorest Indian tribes in America, the Oglala Sioux.

Devon Archer was arrested in New York in May 2016 and charged with "orchestrating a scheme to defraud investors and a Native American tribal entity of tens of millions of dollars." Other victims of the fraud included several public and union pension plans. Although Hunter Biden was not charged in the case, his fingerprints were all over Burnham. The "legitimacy" that his name and political status as the vice president's son lent to the plan was brought up repeatedly in the trial. –NY Post
Read the rest of the report here.
Read more at: ZeroHedge.com and JoeBiden.news.